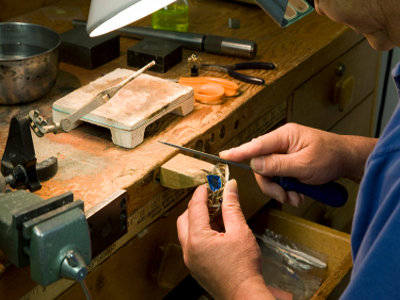 Workshop
Two fully qualified Goldsmiths carry out all jewellery repairs in-house. Specialising in diamond ring repairs, such as retipping, claw replacement and diamond and precious stone replacement, with which we endeavour to perfectly match all stones from our extensive collection. Our repair processes also include Rhodium coating of rings and ultrasonic cleaning of diamonds.
Designs
If searching for that special piece of jewellery or exquisite diamond ring, that cannot be found anywhere else, within our own workshop combining traditional methods as well as modern computer aided design, we can provide a unique design that can be cherished forever.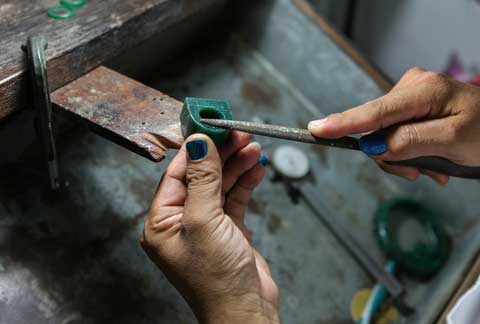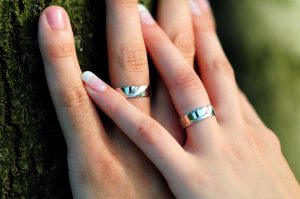 Aftersales
We believe that our after sales care is just as important as the original sale, therefore we endeavour to do our best should any piece of jewellery not meet your expectations, with exchanges fully available should a gift be wished to be changed. Accordingly with our diamond ring range, should you wish to have rings cleaned or polished for that special occasion, we will only be more than pleased to do this free-of-charge.